If you want to live in paradise, look no further than Santa Barbara. This vibrant community is beloved for its gorgeous beaches, welcoming community, and warm climate. Wondering what it would be like to experience everything Santa Barbara has to offer? Let's explore six of Santa Barbara's up-and-coming neighborhoods where investment properties are hot on the market.
The Mesa
The Mesa's lively community attracts a young population, from college students attending Santa Barbara City College to blossoming families making the most of the neighborhood's exemplary schools. The collegiate population in this area makes it a prime opportunity for short-term rentals, so if you're looking for investment opportunities you can earn a profit from, you'll definitely want to keep The Mesa top of mind.
Anyone that lives here enjoys easy access to beaches, parks, and trails perfect for biking, walking and running. Residents are also only a few minutes away from Downtown Santa Barbara and the Harbor. All of the necessities can be found nearby when shopping at The Mesa Shopping Center. For locally-grown produce and organic foods, head over to
Lazy Acres
, an upscale specialty grocery store that is great for those looking to maintain a healthy diet. Many of the homes built here were constructed in the 1950s and 1960's - although today many of these have been enlarged and updated - they come in a variety of styles from ranch houses to Cape Cod inspired to more modern contemporary homes, providing a comfortable beach charm to the neighborhood.
Westside
Santa Barbara's Westside neighborhood offers a small cottage atmosphere. This close-knit area offers a range of properties, from Mediterranean-Spanish and English Tudor inspired cottages to small Victorian homes and Craftsman bungalows. Long-term rentals thrive in this laid-back neighborhood.
This well-connected enclave allows residents to keep a finger on the pulse of the city's social activities. From here, it's easy to go from early morning yoga to the office to dinner and drinks at
Super Cucas Mexican Restaurant.
When it comes to under-graduate education, the largest school near Westside Santa Barbara is Santa Barbara City College. Other primary schools in the area include Harding Elementary, La Cumbre Junior High, McKinley Elementary School, and Visions Academy Charter School.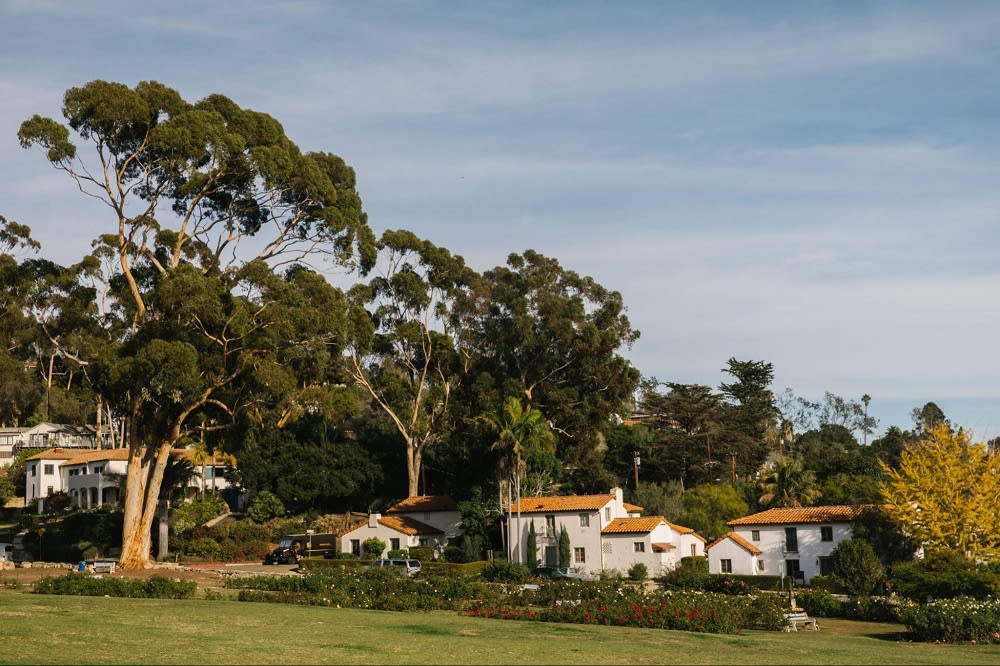 Upper East
The Upper East is both children and pet-friendly. The area here gives an overall vibe of an urban and suburban mix. Here, you'll find all the amenities you need within reach and enjoy quiet, well-lit streets. Because real estate is a long-term financial investment, purchasing property here is truly an investment in a lifestyle — and coveted properties in this area are likely to increase in demand.
Go whale-watching at Shoreline Park, as the park itself is situated on a piece of land that provides a clear view of the Channel Islands and the whales during their migration. Families will also love exploring the
Santa Barbara Museum of Natural History
, where they can learn about the ecosystem and check out some live animals. For a day in the sun, stroll the boardwalk at the Wharf and shop the myriad of merchants. This highly-walkable neighborhood boasts a robust catalog of eateries. There are plenty of tasty options from global cuisine to local Californian dishes.
For parents looking to move to the Upper East, the school system here has some of the best education in the country. Some of the schools in this area include Notre Dame High School, Roosevelt Elementary School, and Garden Street Academy, which are all top-rated schools. For college students, the University of California - Santa Barbara, one of the state's top research facilities, and
Westmont
(private college) are short drives away.
San Roque
Living in San Roque is quite peaceful and is heavily sought out by families, making this a unique investment opportunity. In San Roque, the streets are lined with trees and the home styles vary from Old craftsman, farmhouse, Tudor, and small-scale Spanish colonial homes. Many homeowners here have managed to keep and maintain their houses for a long time, and it is common to see people continue to renovate their homes, as opposed to moving to an entirely new home.

Residents in San Roque are only a few minutes away from downtown and the La Cumbre shopping plaza. The plaza is one of the few malls in Santa Barbara, making shopping simple, and there are a few natural grocers in the area as well. On the weekends, enjoy horseback riding and wine tasting.

Highly-acclaimed schools in this neighborhood include Monte Vista and Hope Elementary Schools and Peabody Charter School.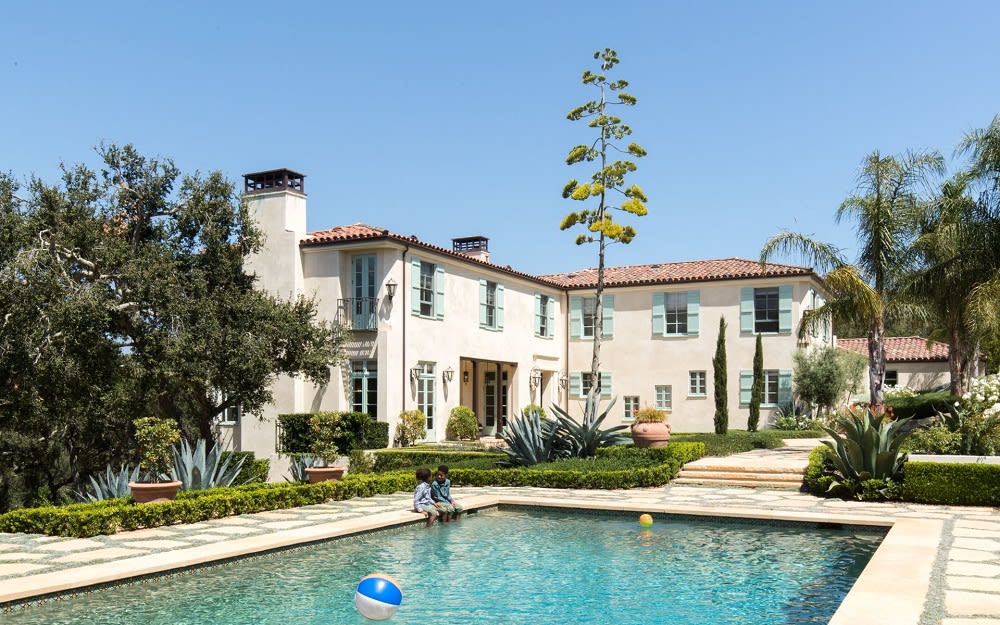 Riviera
If you're looking for somewhere to live for the long term and make the most of the equity you have in your home, then the Riviera may have what you are looking for. Offering a picturesque view of the Mediterranean coast, this neighborhood has everything you need and is sought out by many potential buyers. It's a quiet and peaceful community occupied by retirees, professionals, and people who have resided here for years.

Santa Barbara has long been nicknamed the American Riviera, an homage to the coastal communities of Italy and France. Mediterranean-style homes sit high on the hillsides, providing unequivocal views. It's no wonder why these sweeping estates are so highly coveted.
Downtown
Downtown Santa Barbara is filled with culture and charm from the flourishing culinary scene to the vibrant town center. There are many odes to Spanish architecture here, as almost every home and structure is with red tile roofs, white stucco walls, intricately wrought iron railings, and other distinguishable features. Many tourists come to Downtown to soak in everything Santa Barbara has to offer, from one-of-a-kind eateries to locally-owned boutiques, so it's no surprise why investing here is on everyone's mind.
Here, you can head over to the historic Granada Theatre or the Lobero to enjoy live music and performance arts. Explore State Street on foot or via the electric shuttle, and visit the farmer's market Tuesday afternoons and Saturdays, which is filled with fresh local produce and flowers. Take a night on the town, attend a movie premiere at the Arlington Theatre and work your way down State St. into the Funk Zone for wine tasting or dinner. The culinary scene is varied and delicious in Santa Barbara. Indulge in some Italian cuisine from
Arnoldi's
or
Ca'Dario
or local steak house
Holdren's
. Sip on some wine from the various tasting rooms that are concentrated around East De La Guerra Street and Anacapa Street.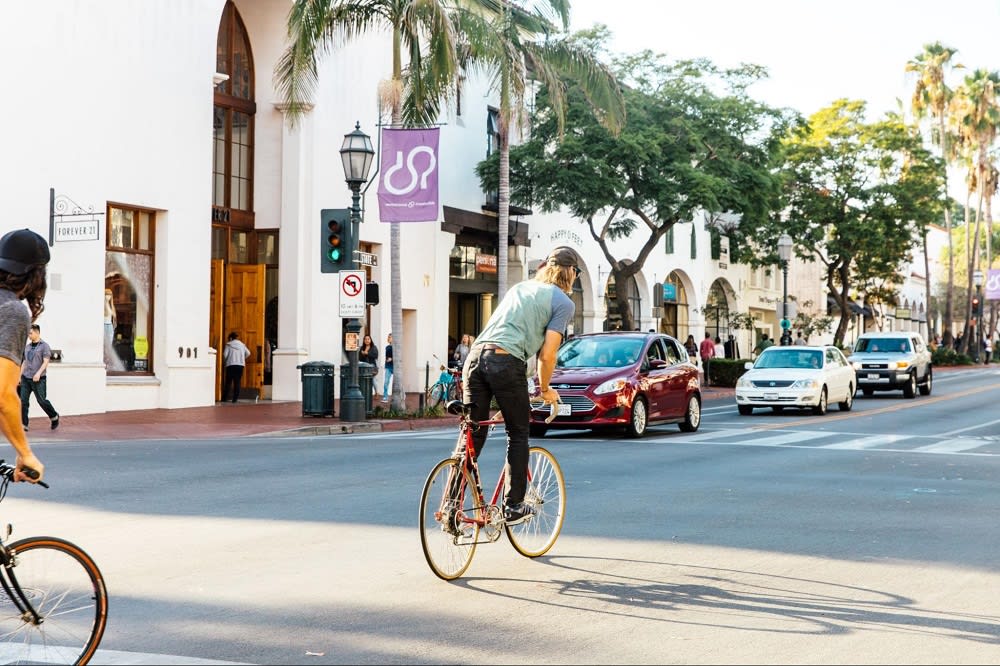 With a total population under 200,000 people in South County Santa Barbara, many seem to agree that this is the place to reside. It's a place for anyone of any age, and it suits a variety of interests. Everyone can thrive, and enjoy themselves in this sunny California community. Would you like the opportunity to experience it all? Contact real estate agent
Kirk G. Hodson
today if you're interested in homes for sale in Santa Barbara, Goleta, Montecito, Hope Ranch, Summerland, or Carpinteria.