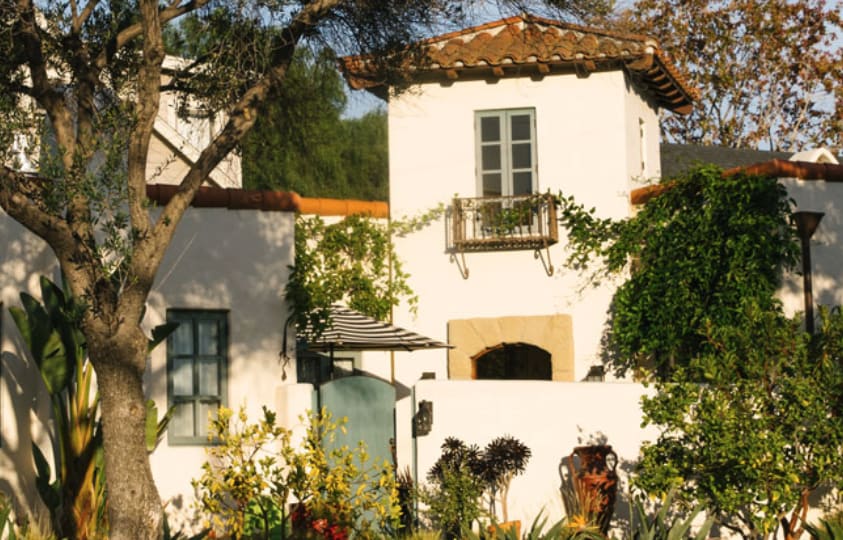 So How's The Market?

August has to be characterized by the sheer volume of sales. 229 homes and condos sold from Carpinteria to Goleta in the month of August. Since January 2013, almost eight years, only one other month has had more monthly sales than August 2020; May 2013 the market experienced 244 sales. That was early in the last market rebound, as buyers were finally confident to purchase again.

We realize that 229 sales may not seem like a large number, but to put it into perspective, out of the last 92 months only 5 months saw sales volume eclipse 200 homes and condos sold in a single month; only 2 months (this August being one of them) exceeded 210 sales. From 2017 to 2019 sales have averaged 154 a month.

Notably, this has occurred while there are still many buyers on the hunt for a home in the Santa Barbara area. Our inventory is not keeping up with demand; we continue to see competition between buyers for homes across various price points. Though not quantifiable, the demand for real estate in the Santa Barbara area seems to have increased significantly with more out of the area buyers.

Homes in escrow (pending sales) continue to dramatically outpace the previous year. Similar to last month's pace, there are 57% more homes in escrow than this same time last year.

Many agents are on the hunt for new for-sale properties – both in the MLS and off-market – to meet the buying demand.

Though inconsequential to the overall health of the market, it would be fun to see the total sales volume catch up to 2019. This would mean that more buyers were able to find homes, and it would be an amazing feat after the drastic impacts of the shelter in place order mid-March of the year. With a few more months like August, there is a good chance we could see that happen.
---
The High & Low
August 2020 Highest Sale | 1642 Moore Rd, Montecito | Sold for $12,000,000

August 2020 Lowest Home Sale | 2776 Manzanita Rd, Painted Cave | Sold for $690,000
---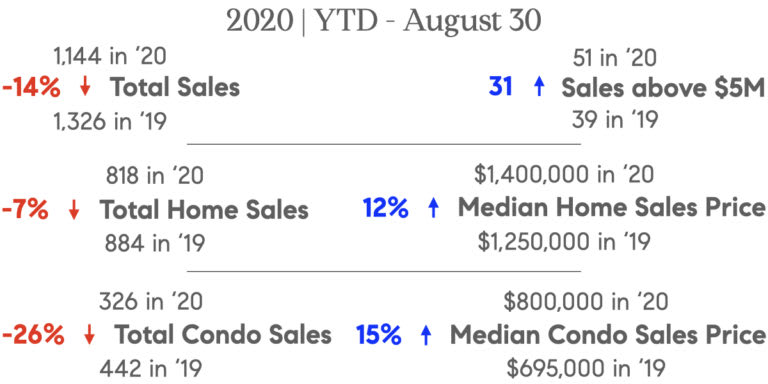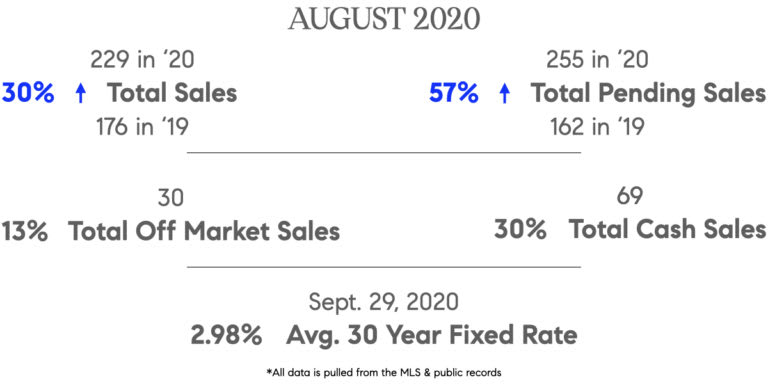 ---
More in-depth: Real Estate Prices – on the Rise
With the increased demand, prices for both homes and condos are certainly increasing in 2020.

Although determining the exact percentage of increase in value can prove difficult, using the median price is our best tool. What makes valuing real estate a challenge is twofold: no two homes/condos are exactly alike and in our market, we have a vast array of varying real estate.

The below chart shows the increase in the combined median sales price for homes and condos throughout the years.

​​​​​​​Our median price for the first eight months of 2020 has increased by 12% compared to 2019.