Located only fifteen minutes from Santa Barbara and ninety minutes from Los Angeles, Carpinteria is a wonderful escape from those busier locales while still close enough for a quick getaway. And get away you will – to a laid-back, picturesque coastal community tucked between the glittering blue of the ocean and the magnificent Santa Ynez Mountains. While you're in town, here are a few can't-miss activities to seek out.
Visit a beach
While the California coast is known for its blufftop cliffs ascending to the sands below, this town has a variety of accessible relaxing beaches to visit. In fact, Carpinteria was given the name "the world's safest beach" back in 1912. Though the phrase was coined by the Chamber of Commerce, it did have some basis, in fact. While most California beaches face west, the coastline here curves, so the beach actually faces south which blocks many offshore storms and allows the shore to build up a nice layer of soft, white sand. The waves are calmer with fewer rip tides, and the beach has a more predictable, gradual slope into the water versus the dramatic drop-offs which occur off many other southern California beaches. All of this put together creates a coastal space perfect for swimming and relaxing.

However, those seeking a more exciting area to surf have their own spots as well. If you want to surf or watch others "riding the nose," head to Rincon Point – a popular beach for the iconic California sport. You can park in the lot at the end of Bates Road when you arrive.
Hike the cliffs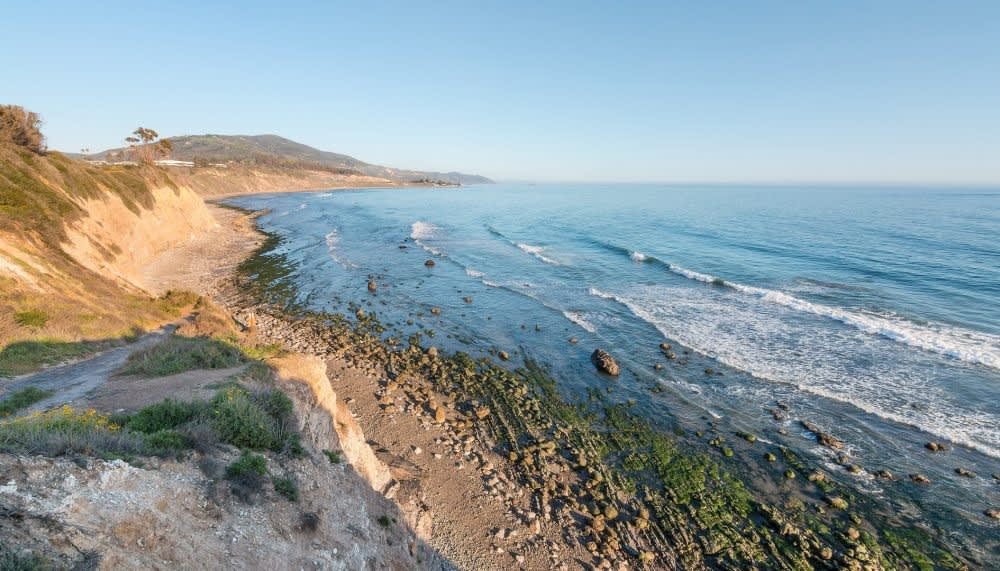 Outdoor experiences in Carpinteria are far from limited to the gorgeous beaches. Visitors and residents can also lace up their hiking boots and visit one of the local trails, such as those at the
Carpinteria Bluffs Nature Preserve
. The trail is over two miles long, overlooks the coastline, and travels through the preserve's fifty acres, where you can witness a variety of wildlife, including birds, deer, hawks, and native plants - looking down onto the shore below you may see seals, and it's not uncommon to spot whales or dolphins offshore.
Wetlands walk
More ways to enjoy the fresh air and surrounding nature continue at
Carpinteria Salt Marsh Nature Park
. The 1.2-mile round-trip hike takes you on a lovely journey through a 230-acre estuary where you're likely to see local wildlife like egrets, mallards, and other predatory birds.
Visit the Channel Islands
If you're up for a refreshing boat ride across the water – or indulge in chartering a plane for a truly memorable experience – you may want to visit the
Channel Islands
, which are often visible from the shore. There are several options available, including
Island Packers Cruisers
, which travels to the islands from Ventura, and
Santa Barbara Sailing Center
, which offers exciting overnight and longer trips via sailing yachts. Be sure to keep an eye out for enchanting sea creatures like dolphins and whales during the ride. Once on the islands, the adventure continues with hiking, camping, swimming, snorkeling, or kayaking into a sea cave. If you want more on-the-water adventures, the Santa Barbara Sailing Center also offers sailing lessons, whale watching trips, kayak and paddleboard rentals, and sunset cruises.
Watch baby seals
These adorable sea creatures are a popular sight along the California coast and can be seen at the town's own
Carpinteria Harbor Seal Rookery & Sanctuary
. Pregnant seals migrate here usually in December, and the babies are born – about 60 pups annually – starting in January and ending around May. The harbor can be accessed by a parking lot at the corner of Carpinteria and Bailard Avenues. From there, you can follow a short trail to the bluffs overlooking the seals, which is the recommended way to see them as the beach around the area is closed during pup season. Spend a peaceful afternoon watching these playful animals frolicking in the water, sleeping on the sand, and enjoying their family time.
Alpacas, anyone?
Animal experiences continue with local alpacas. Although you may not associate these animals with a California beach town, the nearby
Canzelle Alpacas
has forty of them. Located a little further inland in an agricultural area, this farm also has llamas, horses, dogs, and even a water buffalo named Archie. Tours are available by appointment on Friday, Saturday, and Sunday. They ask that you leave your dog at home since alpacas can be skittish.
Polo – to watch & learn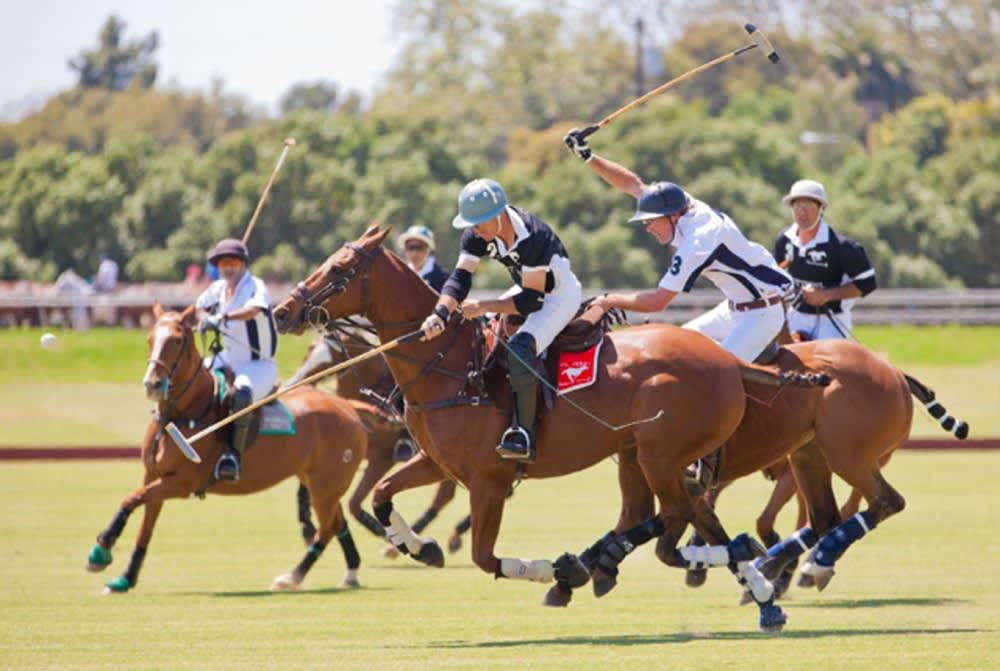 It may seem strange to find polo fields by the ocean, but Carpinteria is also home to the
Santa Barbara Polo and Racquet Club
– the third oldest of its kind in the country. Though the club's pool, tennis courts, and social events are open to members only, you can watch live polo matches here throughout the year or take up the mallet yourself. Lessons are offered through
the club's Polo Academy
if you take a particular liking for the sport. One should also consider purchasing a membership to this club, as it's a wonderful way to become acquainted with the local social scene and get access to a roster of exclusive events.
Art for the soul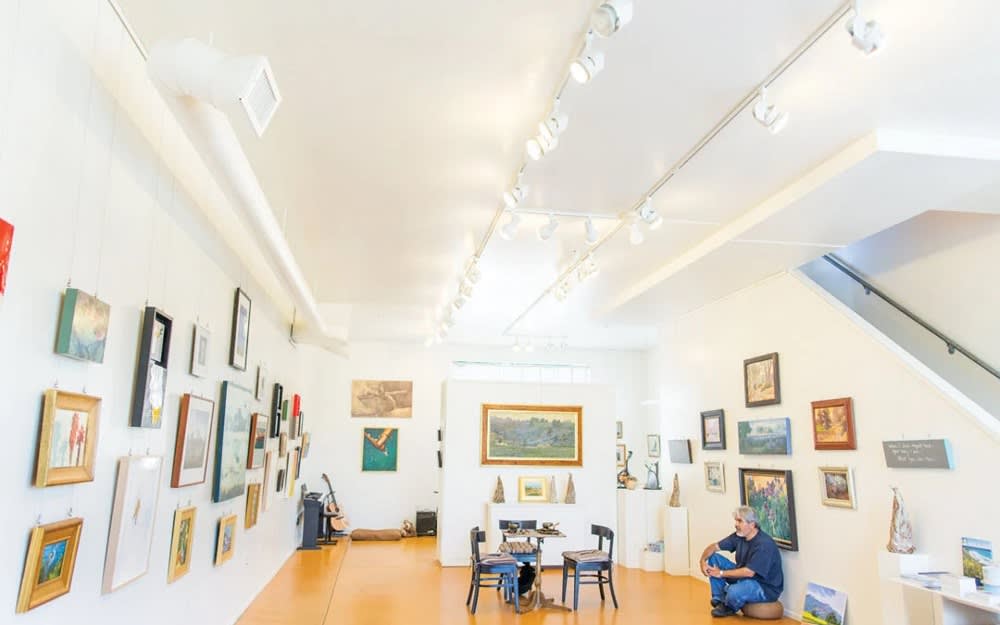 Pablo Picasso once said, "The purpose of art is washing the dust of daily life off our souls." If you want to immerse yourself in the wonder and beauty of art, wander over to
Palm Loft Gallery
. Featuring original works by new and well-established artists, the gallery also hosts musical performances by local songwriters every Thursday and remains a highlight of Carpinteria's local cultural scene.
Pamper yourself
How about taking time just for you? Whether you'd like a facial, fillers, peels, or just a massage, there are several excellent options in town.
MiraMed Medical & Day Spa
has a full range of services to address your wellness and beauty needs,
Carpinteria Wellness Center
offers massages and chiropractic adjustments, and at
Serenity
, you'll be able to choose between Swedish and deep tissue massage. Indulge in some luxurious self-care and enjoy the benefits of prioritizing your needs.
Step back in time
Like many other towns in California, Carpinteria features an impressively long history. The Chumash Indians were the earliest known inhabitants of the area, and their village was later discovered by Spanish explorer Juan Rodriguez Cabrillo in 1542. Two hundred years later, the Gaspar de Portola expedition arrived. When Portola's soldiers observed the Indians building wooden canoes, they named the village "La Carpinteria" – Spanish for "the carpenter's shop." You can find plaques throughout town commemorating this aspect of the town's past, while the
Carpinteria Valley Museum of History
showcases artifacts and photographs documenting the area's early settlers.
Aviation history
If you're interested in aviation history, you might want to take a drive out to the corner of Carpinteria Avenue and Dump Road to see Wallace Woodworks – the building which used to be the hangar for the
Carpinteria Airport
. It was the largest airport along the California south coast from 1928 to 1935. Well-known aviators landed here, including Howard Hughes, Will Rogers, Charles Lindbergh, and Wiley Post. A historical marker at the site commemorates the
Bauhaus brothers
who developed a barrel-like fuselage and the B-3 biplane – aka the "Flying Keg" – here.
Craft brews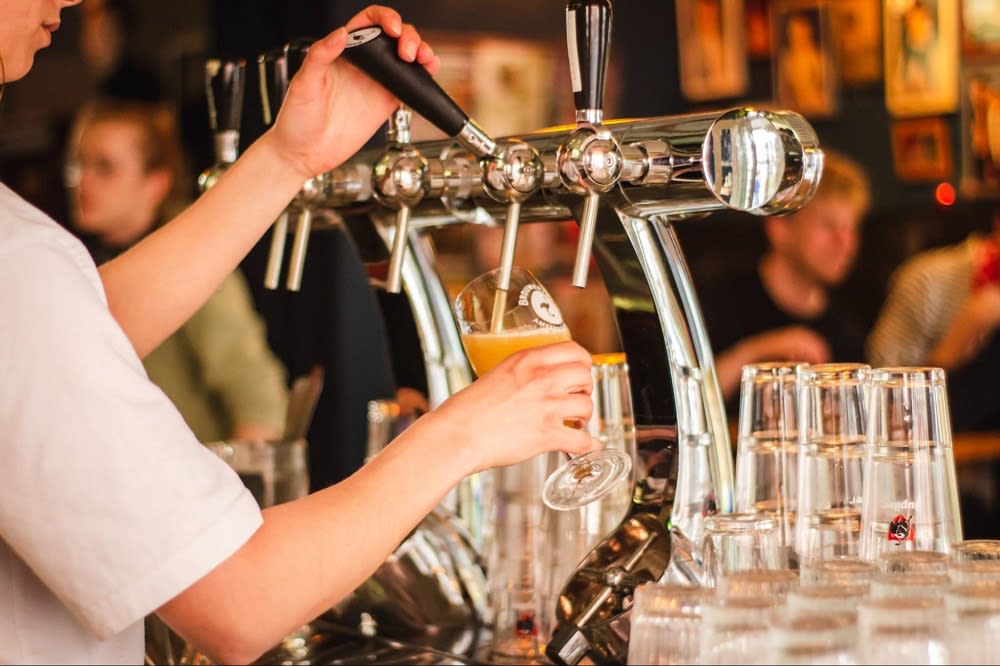 After exploring Carpinteria's remarkable history, head over to
Island Brewing Company
to enjoy award-winning ales – including special ones to mark the seasons – and spectacular views of the Channel Islands from their tasting room.
Rincon Brewery
is another popular option with its full menu of delicious club fare and several core brews.
Avocados a'plenty
Did you know Santa Barbara County is the third-largest avocado producer in North America? The town is proud of this distinction and loves to celebrate it. Carpinteria hosts the annual
California Avocado Festival
– also known as Avofest – for three days every October. First held in 1986 to celebrate the area's agricultural bounty, the free festival features dozens of musical acts on four stages, a contest for the best guacamole, historical exhibits, and even free doggie daycare.
Delicious dinners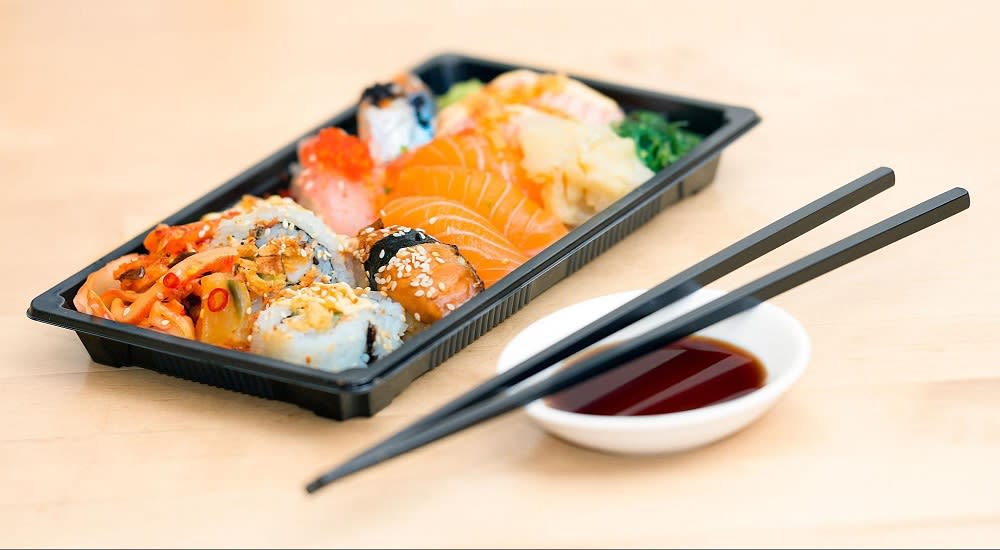 It's always nice to wrap up a beach day with a hearty, flavorful meal, especially one that does all the cooking and cleaning for you. Carpinteria has you covered by offering an impressive selection of unique and exciting culinary experiences. Some of the most popular restaurants are
Zookers
– a farm-to-table eatery that's been run by the same family for twenty years,
Sushi Teri
, which has four locations throughout Santa Barbara County, and
Corktree Cellars
– a wine bar and bistro which opened in 2008. If you are looking for something more casual but still with lots of local color, check out
Padaro Beach Grill
or
Esau's Café
, which is famous for its delectable buttermilk pancakes.
Home to the famous
Though the sand, salt air, and seals may make you feel far from the urban energy of Hollywood, don't be surprised if you cross paths with major industry players. Several celebrities have or currently own homes here, including Ellen DeGeneres, Ryan Gosling and Eva Mendes, Ashton Kutcher and Mila Kunis, Kevin Costner, and George Lucas. With private, gated entrances and beautiful beachfront settings, Padaro Lane is where most of the multimillion-dollar homes are located. With the town's gorgeous scenery, robust cultural scene, and high quality of life, it's no surprise Carpinteria remains an attractive place to live for anybody.
Looking for a home in Carpinteria or Santa Barbara?
If you are interested in learning more about Carpinteria or homes for sale here or in Santa Barbara, please don't hesitate to
reach out to Kirk Hodson
. He'd love to show you homes, get to know your story, and help with Carpinteria or Santa Barbara real estate.