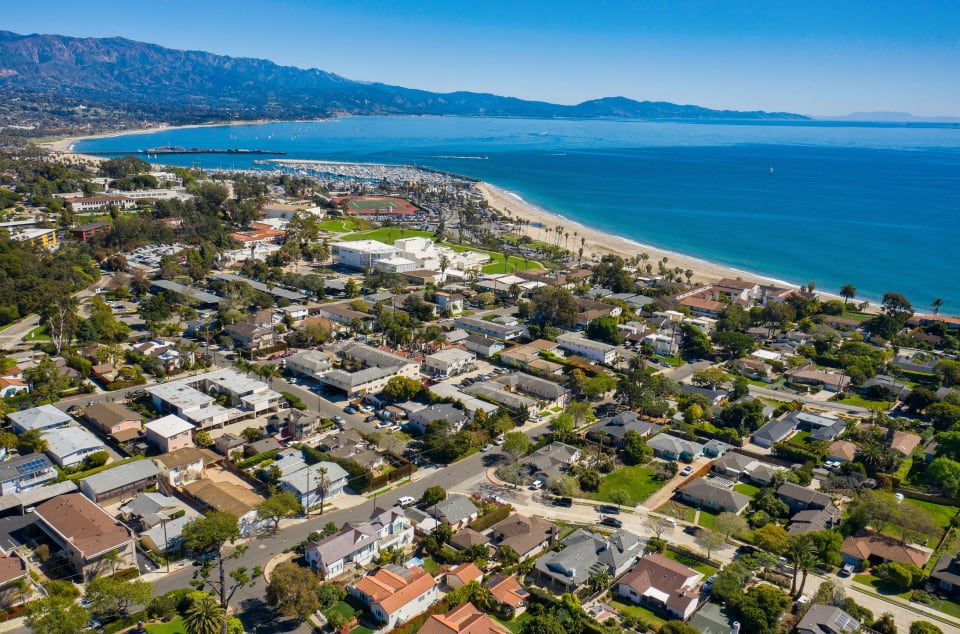 2023 is starting off like 2022 finished w/ a twist -

we just had two significant bank failures in the same week.
February's activity was light, and although March has come and gone — a time when normally we would expect inventory to increase as the peak home buying season approaches — sellers are holding back. There is no sign of a surge of sellers, no panicky investors selling, no meaningful rise in out of work homeowners, and consequently, no distressed sellers. Most homeowners have locked in low mortgage rates, so unless there's a major life change, there's no motivation to let go of those rates. Even if it's "time to move," most people are still not selling their homes - there's no place to go.
Sales are down.
Interest rates remain elevated.
Prices remain elevated.


So far for 2023 the Median Sales Price is moving conversely to interest rates. As we have fewer high-end properties sell, the Median price is drifting down. However, this is slow to be realized in the moment. We do not yet have a noticeable drop in price. Homes priced "properly" are selling quickly. Homes overpriced take longer and may experience multiple price adjustments prior to sale.


This week in our MLS, we had only four homes for sale priced under $1.5M.
As March came to a close, we had 98 homes available to sell; 81 of those were priced over $2M.
We don't have enough of the "right" inventory.

For February, the West was the only major U.S. region to post a decline in pending home sales.
...maybe that was because of the excessive rain and
snowfall.

When given lemons, make lemonade...

Mammoth Mountain resort reported 695 inches of snow on the morning of March 29, 2023, breaking its all-time record of 668 inches reported in winter 2011, after 30 inches of snow fell in the Eastern Sierra overnight.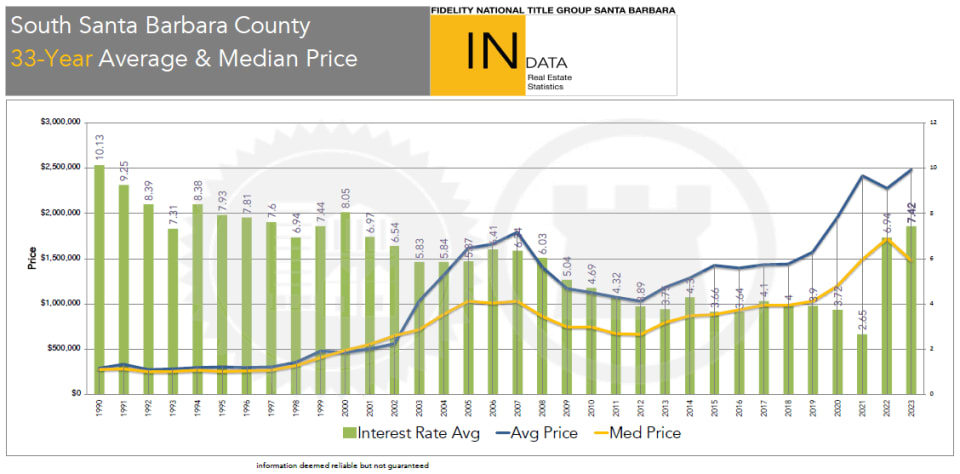 February 2023
Sales Stats
Total Sales: 73 -43%
Median Sales Price House: $2,090,000 -16%
Median Sales Price Condo: $990000 +13%
Median Days On Market: 15
Average Sold to List Price Ratio: 98%
Inventory Supply: 1.1 months
What to expect from here...
The Fed holds the the key to the near-term future.
Will rates go higher?
Will the FED get a handle on inflation?
Will unemployment go up meaningfully?
Will there be a Recession?
The economy appears to be churning but not really moving in any one direction.
The housing supply is short. Will there be a catalyst that gets more people to sell?
We received two offers and are pending over the list price of $2,000,000.
Santa Barbara's Shoreline Condos
COMPASS Concierge will loan you up to $40K for repairs, improvements, or upgrades at zero additional cost to you. $40K could be the difference in fresh paint, staging, and landscape clean-up resulting in a quicker sale at a higher price.
If you have questions, give me a call.
© Compass 2023 ¦ All Rights Reserved by Compass ¦ Made in NYC
Compass is a real estate broker licensed by the State of California operating under multiple entities. License Numbers 01991628, 1527235, 1527365, 1356742, 1443761, 1997075, 1935359, 1961027, 1842987, 1869607, 1866771, 1527205, 1079009, 1272467. All material presented herein is intended for informational purposes only and is compiled from sources deemed reliable but has not been verified. Changes in price, condition, sale or withdrawal may be made without notice. No statement is made as to accuracy of any description. All measurements and square footage are approximate. Equal Housing Opportunity. Photos may be virtually staged or digitally enhanced and may not reflect actual property conditions.